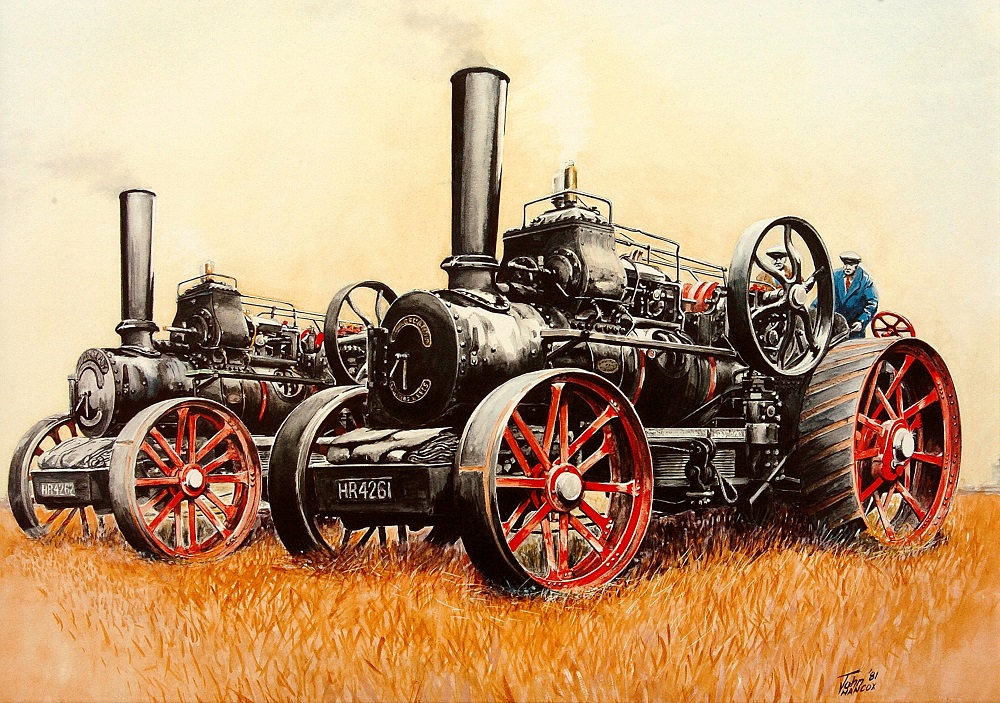 As some of you may know, John has enjoyed a long and happy association with the Steam Traction Engine world and produced a number of drawings and paintings featuring them.
His artwork has regularly appeared on the cover of Steam Rally event programmes and been used for posters and promotional material.
John's back catalogue of Steam Traction Engine artwork is now available to view and to purchase, click on the image above to visit the gallery and store.
He doesn't just draw and paint them, here's John at the wheel of 'Katie'…