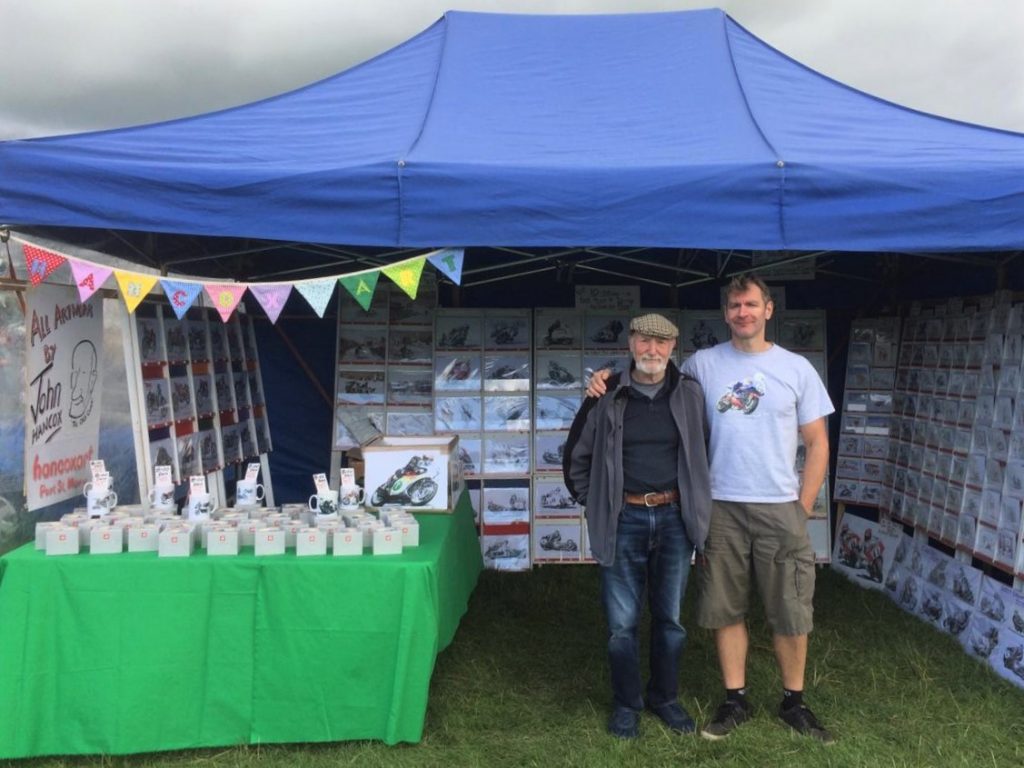 The 'slightly delayed' 2020 Mad Sunday Vintage Rally took place on Sunday 30th August at it's new home at Belle Abbey Farm, Colby (Isle of Man).
The event is a regular fixture on the Hancox Art calendar and we're pleased that this 'unusual' year was no exception.
It was great for Warren and I to be out with the trade stand and catch up with old friends and regular customers as well as meeting and chatting with new faces.
All being well, the 2021 Mad Sunday Vintage Rally will take place on Sunday 6th June – hopefully we'll see you there!
Cheers,
John & Warren