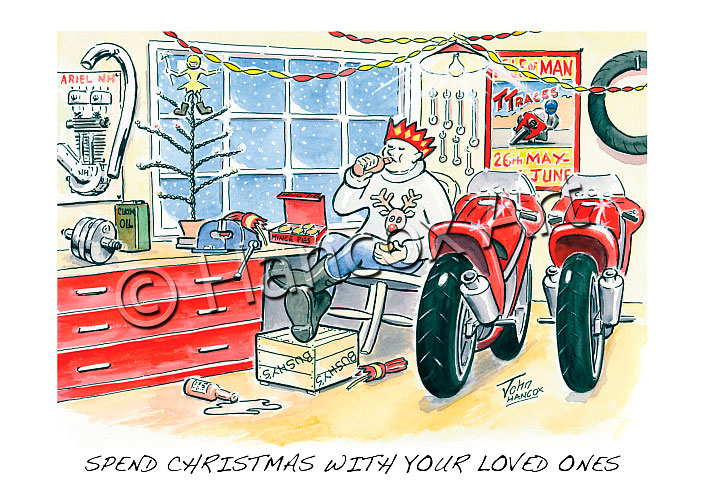 That's Halloween and Bonfire Night done so I don't feel too guilty about mentioning Christmas cards!
If you're looking for something a bit different, something that's going to stand out from all the 'robin on a snow topped branch / gate post / pillar box' etc. cards then check out my range of Manx Christmas card and Motorcycle Christmas card designs 🙂
View the full range here: https://hancoxart.com/product-category/christmas-cards
Available to order right here on the Hancox Art website and also you'll also find them in selected retailers across the Isle of Man.